Spelunking. 2017, Open School East commission with Benedict Drew.
33.27 mins, HD video, sound.
A collaborative video project made by Open School East Associates, members of the public and Benedict Drew.
See the full video here.


Workshops
Cavities: Vore - led by Roxman Gatt and Lou Lou Sainsbury




During the Spelunking event Cavities, associates Roxman Gatt and Lou Lou Sainsbury led an exploratory video and drawing workshop looking into vore pornography and the mouth fetish. Departing from a reading of George Bataille's short essay La Bouche, with a presentation of examples of vore video material (https://www.pornhub.com/view_video.php?viewkey=ph5659e4ead0720); participants were invited to explore their bodies, mouths, crevices and surrounding orifices of the OSE studio, generating video material using endoscope cameras.

The resulting footage was then live edited, as participants were led to explore their often invasive and revealing experience of using the endoscope cameras, through an intimate drawing-to-video session. This was accompanied with a selected playlist compiled by associates George Harding and Lou Lou Sainsbury, creating a sonic backdrop for the subterranean.

Playlist: https://open.spotify.com/user/exitincaseoffire/playlist/71MvQSBprVeUoUwLLMZWtJ


Chthonic Sounds - led by George Harding and Lou Lou Sainsbury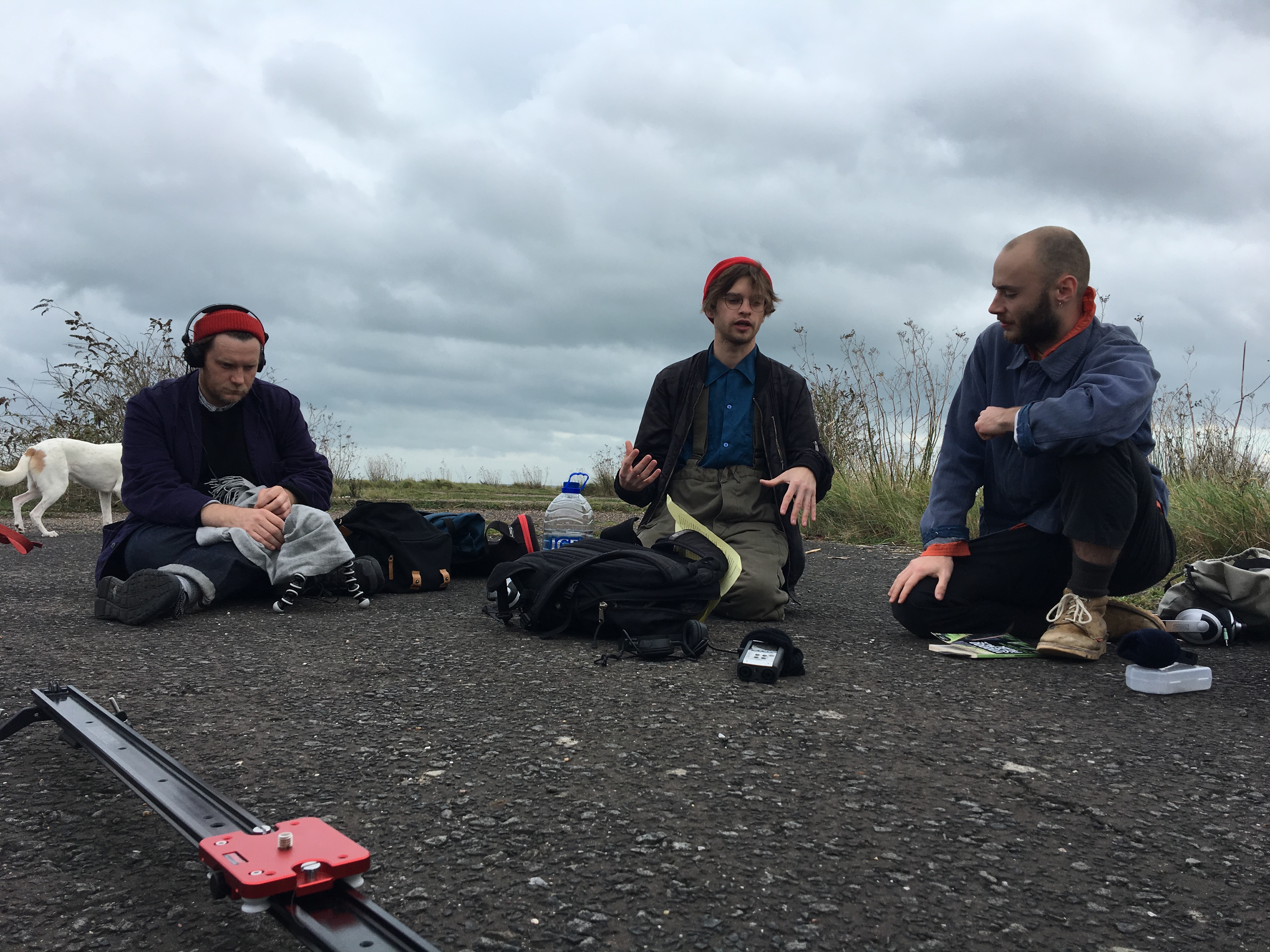 Taking the project off-site to Pegwell Bay, George Harding and Lou Lou Sainsbury led a guided sound-walk around the Kent shores. We began the day with a brief reading group on the shore, first reading an introductory essay on Deep Listening by Pauline Oliveros, followed with an excerpt from Voodoo Science Park (Beard, Halsford), focusing on the origins of the folkloric Tommyknockers. Both texts highlighted the basis of deep listening as a 'going-in' to the subterranean, a tool for seeking warning signs and a sonic map to shape architectures in our troubled landscapes.


Finding a Knocker: The Well of Many Worlds - led by George Harding and Lou Lou Sainsbury




"Words don't express my meaning,
Notes could not spell out the score.
But finding, not keeping is the lesson."
Bryan Ferry, Roxy Music

For the final Spelunking workshop, George Harding and Lou Lou Sainsbury led 'Finding a Knocker: The Well of Many Worlds', a writing workshop based on the fantasy role playing game Dungeons and Dragons. Participants were guided through a scripted narrative into the Well of Many Worlds, a portal to an alternate universe, where they could explore their fantastical body and the new world in which was shaping it.

As they were lead, participants wrote or drew their responses to the script... documenting whilst memories might haphazardly have appeared, and strange ethereal pop music disrupted their journey. Participants were then invited to read out and share their responses in a reflexive group discussion, noticing the resonances with each others texts and highlighting the often intimate journey that Spelunking's subterranean exploration was.