The Unstable Condition of Zhong Zhong & Hua Hua
Research project and 28 page zine, video, sound, hat, performative-lecture.
as a part of the Unstable Condition of Zhong Zhong & Hua Hua // to be emptied out to glorious non-returns double-zine launch with Georgiana Cojocaru.

Taking form of a personal poetic-essay and performative-lecture, The Unstable Condition of Zhong Zhong & Hua Hua interweaves a spiralling riddle and manifesto of desire, intimacy and recent developments in non-human primate testing. During a dream, the recent birth of two cloned crab-eating macaques sisters 'Zhong Zhong' & 'Hua Hua' become precariously enmeshed with news of BMW & Volkswagen funded diesel tests on monkeys. As the the cloned primate sisters take host within the strange temporality of their incubation chamber, a personal non-linear journal of love, queerness and animality evokes questions of memory, visibility and the difficulties of whose arms are holding one, and in whose arms one lives in.

Click me for download


MY DESIRE TO NURTURE THINGS THAT ARE UNNATAINABLE.
MY DESIRE TO GIVE GIANT PROCLAMATIONS OF LOVE AND DEVOTION TO NOTHING IN PARTICULAR.
MY DESIRE TO STAY ALIVE.
MY DESIRE TO DIE WELL.
MY DESIRE TO BORN SOMETHING, OR TEND THOSE BORN. MY DESIRE TO -
MY DESIRE TO REACH INTO THE INCUBATION CHAMBER. GENTLE PROLIFERATIONS OF THE HARVEST.
MY DESIRE TO CUDDLE.
MY DESIRE TO NURTURE NEIGHBOURS.
MY DESIRE TO LIVE DISREGARDING
MY DESIRE TO REPRESENT.
MY CONSTANT DESIRE.
Playing animal for the desire in you -
Getting human for the desire to -
Hot oil becoming almost human.
Forging creature for getting out of it, fuck it.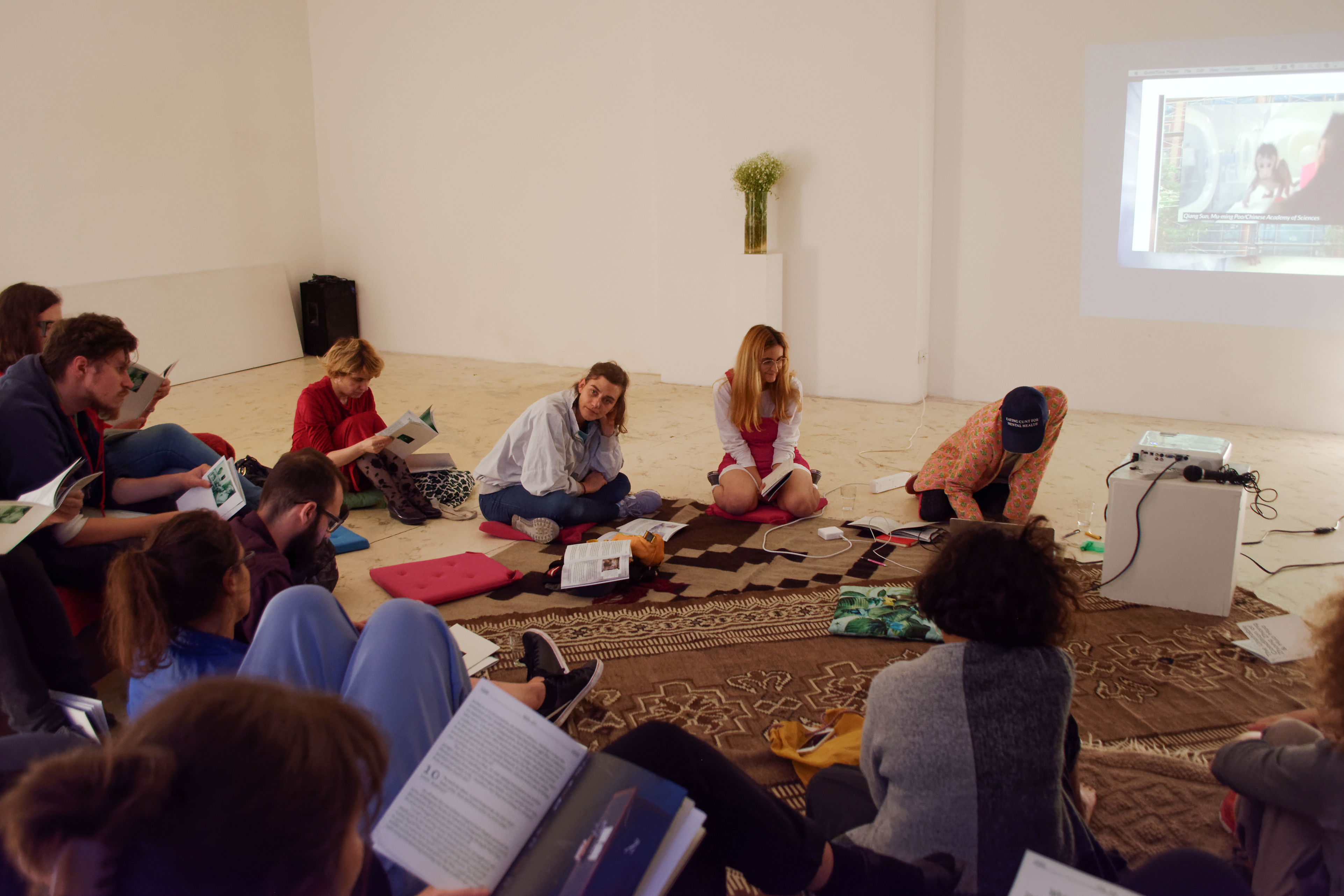 Presented at and commissioned by ODD as a part of the PRIVATELY residency at Tranzit, Bucharest, Romania. With co-funding by the Administration of the National Cultural Fund - AFCN, and additional support from the International Institute of Contemporary Art and Theory.


Many thanks to Cristina Bogdan, Georgiana Cojocaru, Lis Rhodes, Mikhail Karikis, Milla Timms, Korallia Sterdiges, Katie Fiore & Open School East.